My how the tides have changed...staying in on a Friday night? I guess that might have to do with the fact that I braved some classic college socializing last night which always means not going to bed til after 3am. I remember when it was SO uncool to stay in on a Friday in high school...HA!
Because my last post was so depressing-turned-happy-yet-serious, I figured I owed it to myself to write a more light hearted one so I dont feel like such an emo.
Rooms and I are in watching How Do You Know...I'm not sure how I feel about it. Im kind of confused. I guess it doesnt help that i've been checking email and surfing the web mindlessly.

Easter weekend was SOOO great. Friday we all went to the Good Friday service, where Mom did part of the message..so weird still yet so great. Saturday Mom took me and Catherine shopping. Catherine is my little sister, who's first name is Stephanie but I started calling her Catherine a few years ago. Weird, I know.
For those of you not fortunate enough to be familiar with
Shoe Gallery
...it is FABULOUS. Not only do they have an insanely fabulous selection of shoes, such as these Steve Madden cuties
They also have adorable clothes...some of which we actually saw at boutiques later that day. I am obsessed with this designer they had...
Ya Los Angeles
. Rooms also became obsessed with some of their stuff but at a different store in her hometown an hour and a half away...SUCH cute stuff.
Sunday was busy! I worked in the preschool room at my Mom's church (the one she works at) and then went to the 11:00 service at the church I grew up with with sister & brudder! Dad went to the earlier service like a weirdo...we can never agree on going to the same service anymore. The joys of growing up.
We had the entiiiiiiire family at our house for Easter lunch/dinner and it was DELICIOUS per usual. We have been having both sides of the family over for Easter every year for I dont know how long. I dont know what I will do when we all REALLY grow up and start to go our seperate ways. Altogether it was such a great weekend...no one fought, or even got frustrated with each other which is sadly a huge feat for the five of us, haha.
Not very spring-y...but this is the most recent picture of all of us from Thanksgiving. Sophie Bear is so cuuuute. She matches perfectly :)
I wanted to participate in What I'm Loving Wednesday, but there was no possible way I could have produced anything other than research papers and quite possibly the 784,983,797th reflection of the school year. Not because I wanted to of course...rather out of the fact that I didnt have a choice. So, here is my What I'm Loving Friday
As the rest of the world is loving...I am loving everything Royal Wedding. I cant get enough of the specials, interviews, and replays of this morning's historical wedding. I am also obsessed with Kate Middleton. Like, if-I-go-to-London-I-may-or-may-not-stalk-her-obsessed. She is just so PERFECT. And her dress...OH MY GOSSSHHHH. It could not have been any more perfect and beautiful. I can honestly say that I gasped when I saw her for the first time. Weird? Oh well. And their kiss(es)! So cute and so appropriate. I love that they are so willing to please their fans, but not in an over the top kind of way. They keep it classy. And the fact that there was a flyover...I am at a loss for words. I have an odd love for flyovers. Like I said, ob. sessed.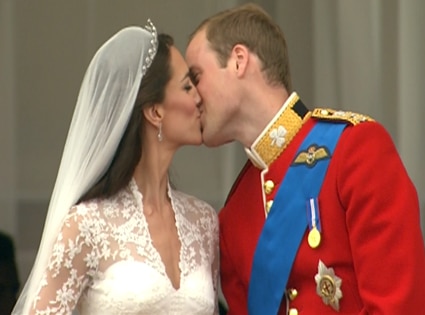 Besides the recent goings-on in London, I am ABSOLUTELY L.O.V.I.N.G. that I will be done with this semester on WEDNESDAY!!! Every semester has seemed to get tougher and tougher, and this one definitely takes the cake. We have all threatened to drop out at least once this year, but we have all made it and will be Cohort, reflections, and not-so-Mini-Unit free for THREE MONTHS. It will quite possibly be the best three months of my life. At least for now.
The end of the semester means the beginning of Maymester, and this year Maymester for me means BELIZE!!! I am so. excited. We leave Hartsfield at 11am for Belize City in TWO WEEKS. I am hoping that internet will be easy to access so I can blog as much as possible while in the Belizean mountains, and then on the beaches of the Caribbean, and not to mention after I snorkle part of the
2nd largest barrier reef in the world.
:)
Something I am not loving, at all, is the horrifying state of disaster that Tuscaloosa, Bham, and parts of North Georgia are in. It is heart breaking. And so crazy to think about, quite honestly. Things like this always give me a good dose of reality and remind me to never take anything for granted. The University of Alabama cancelled final exams and moved graduation to August (the fact that a few of the people I went to high school with are affected by this is even weirder.) It is just so hard to fathom and grasp when it isnt happening to you. One of the girls in my cohort used to go to Bama and said her old apartment is gone. Two of my sisters best friends from high school go to Bama, and some of their sorority sisters were still missing as of yesterday. Heartbreaking and absolutely crazy to think about. I think this link speaks for itself:
http://stormvictims.tuscaloosanews.com/before-and-after/
I hope everyone had a FABULOUS Easter! Please continue to pray for victims of the recent southeastern tornados, their families, friends, and anyone affected.
Peace&Love,
Chels